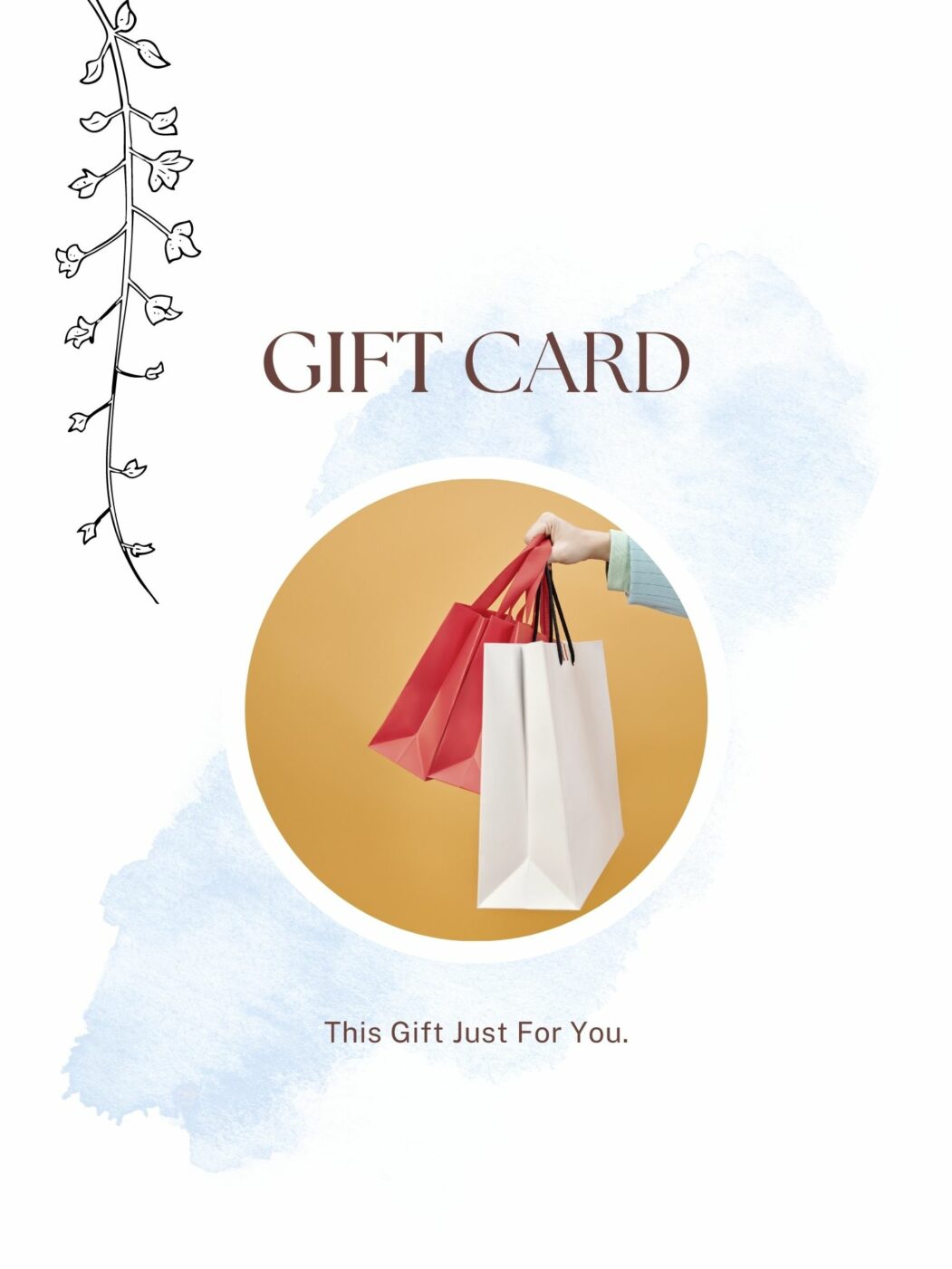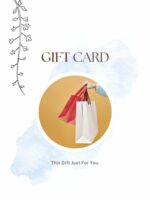 Unwrap the Perfect Gift with Our New Online Gift Cards! 🎉
Looking for the perfect present for a loved one or friend? Look no further than our brand new online gift cards! With the ability to be used on our website for all online sales, it's never been easier to show someone how much you care.
Scroll down to know the process.
Description
How to Purchase and Redeem Our Online Gift Cards:
Step 1: Choose Your Gift Card Amount – Simply select the desired amount for your gift card.
Step 2: Enter the Recipient's Information – Fill in the recipient's email along with a personalized gift message. If you don't have the recipient's email, don't worry! just add your email and you can download the gift card as a PDF and send it through WhatsApp or print it and give it to them in person.
Step 3: Receive the Gift Card – The recipient will receive an email with a unique coupon code and a QR code for easy redemption. The gift card will also be attached as a PDF for added convenience.
Step 4: Redeem the Gift Card – The recipient can easily redeem their gift card by entering the coupon code or scanning the QR code during checkout on our website. Please note that this gift card is only applicable for online purchases and cannot be used in our stores.
Important Information: Gift cards cannot be converted to cash, for online use only and valid for one year.
Customer can utilize the gift card amount on multiple orders.
It's that easy! Give the gift of choice and purchase an online gift card today!
كيفية شراء واسترداد بطاقات الهدايا الخاصة بنا اونلاين
الخطوة 1: اختر مبلغ بطاقة الهدايا – ما عليك سوى تحديد المبلغ المطلوب لبطاقة الهدية الخاصة بك
الخطوة 2: أدخل معلومات المستلم – املأ البريد الإلكتروني للمستلم مع رسالة هدية مخصصة. إذا لم يكن لديك البريد الإلكتروني للمستلم ، فلا تقلق! فقط أضف بريدك الإلكتروني ويمكنك تحميل بطاقة الهدايا وإرسالها عبر واتس اب أو طباعتها ومنحها لهم شخصيًا
الخطوة 3: استلام بطاقة الهدايا – سيتلقى المستلم بريدًا إلكترونيًا يحتوي على رمز قسيمة فريد ورمز باركود لسهولة استخدام البطاقة
الخطوة 4: استرداد بطاقة الهدايا – يمكن للمستلم بسهولة استرداد بطاقة الهدايا الخاصة به عن طريق إدخال رمز القسيمة أو مسح رمز الاستجابة السريعة أثناء الدفع على موقعنا على الإنترنت. يرجى ملاحظة أن بطاقة الهدايا هذه قابلة للتطبيق فقط على عمليات الشراء عبر الإنترنت ولا يمكن استخدامها في متاجرنا
 معلومات مهمة: لا يمكن تحويل بطاقات الهدايا إلى قيمة نقدية وصالحة للاستخدام عند الطلب اونلاين فقط
يمكن استخدام رصيد البطاقة على اكثر من طلب
البطاقة صالحة للاستخدام في خلال عام من تاريخ الاصدار
Shipping and Returns
Shipping cost is flat 30 SAR per order.
We want you to be 100% satisfied with your purchase. Items can be returned or exchanged within 365 days of delivery for free.